Full automatic packaging line solution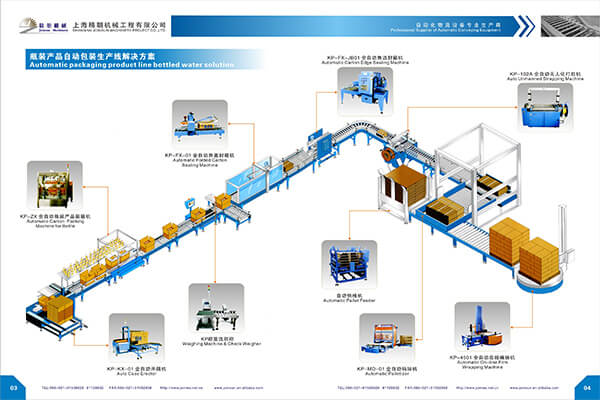 Joinsun Machinery has many years of professional manufacturing experience and technology, high-quality research and development, manufacturing and management professionals, focusing on the planning and design of high-performance packaging automation line, as well as the production and sales of packaging equipment .

Guided by the actual production needs of customers: Provide free automated packaging workshop planning, benefit analysis, and technical support.

According to the requirements of different customers, from Auto Case Erector→Auto Carton Packing Machine for Bottle→Weighing Machine& Check Weigher→Automatic Folded Carton Sealing Machine→Automatic Carton Edge Sealing Machine→Auto Unmanned Strapping Machine→Automatic Pallet Feeder→Automatic Palletizer→Automatic On-line Film Wrapping Machine.

Joinsun Machinery provide comprehensive and complete automated packaging solutions for new and old customers in the food, daily chemical, pharmaceutical, furniture, hardware, building materials and electronic appliances industries.